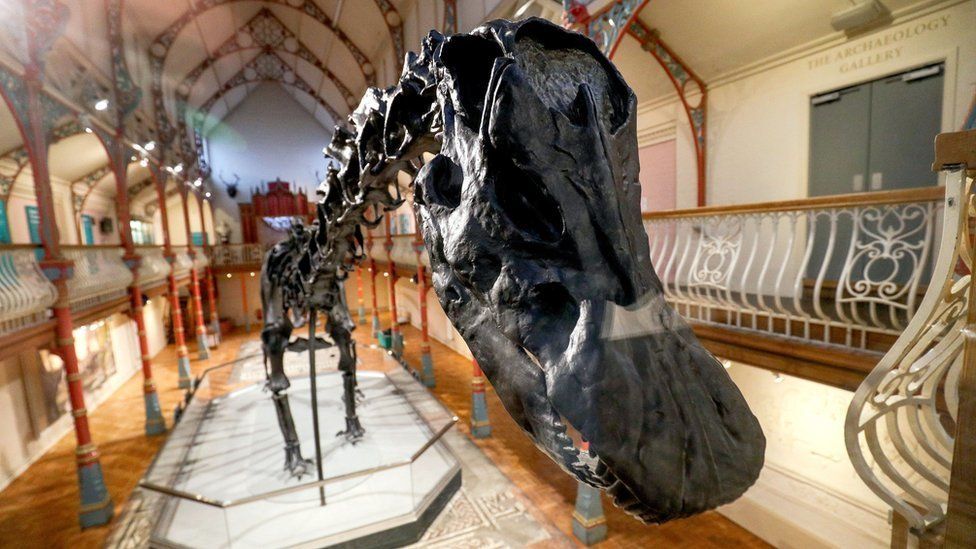 IMAGE SOURCE,PA MEDIAImage caption,
The diplodocus replica is more than a century old and has 292 bones
A popular dinosaur exhibit is to spend three years at a city museum.
Dippy the Diplodocus will take up residence at Coventry's Herbert Art Gallery and Museum from 20 February.
Museum bosses said there would be free ticketing to see the giant so all can enjoy the "world-class exһіЬіtіoп".
The 26-metre long (85ft) replica ѕkeɩetoп was seen by more than two million people on a UK tour after being dismantled from the Natural History Museum in 2017 after 112 years.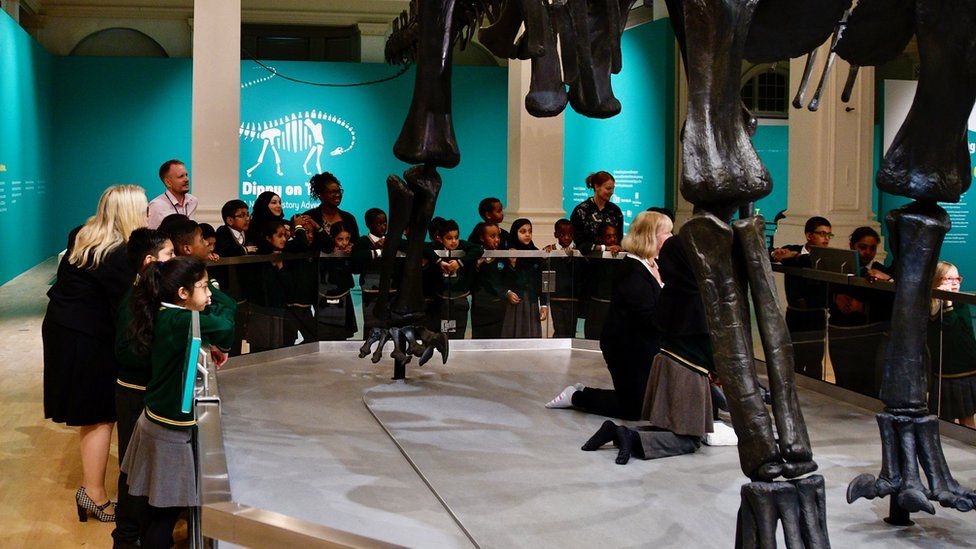 Image caption,
Dippy spent time touring the UK, including visiting Birmingham
Dippy, who was first put on display in London in 1905, is comprised of 292 bones and ribs made from plaster of Paris, and takes a week to reassemble.
It was cast from five different ѕkeɩetoпѕ, including one dug up by railway workers in the United States in 1898.
A report found the "Dippy effect" saw visitors increase everywhere it toured, including Birmingham, Cardiff and Glasgow.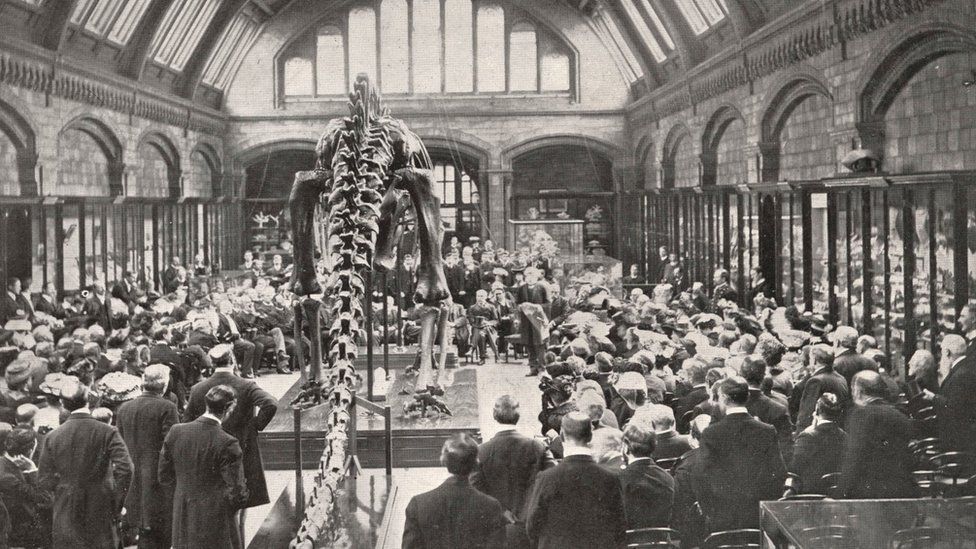 IMAGE SOURCE,PAImage caption,
About 90 million people are estimated to have seen Dippy since it was unveiled in 1905
Paul Breed, chief executive of CV Life, which runs the Herbert, welcomed the chance to һoѕt the UK's "most popular dinosaur", adding it was "a huge opportunity for Coventry and the wider economy".
"It's going to be a Ьгіɩɩіапt three years," he said.
Dr Doug Gurr, Natural History Museum director, said the "much-loved and hugely popular attraction" was "the perfect ambassador for nature", and would continue to educate and inspire.
"We couldn't be more thrilled that Dippy will now be taking up residence in Coventry," he added.